Integral Community Training
... for leaders the world needs tomorrow
Wherever you may grow to, I want to expand my heart.
How high your longing may reach, I let you follow it.
If your heart leans to another, I want to share your love;
if mine strives to another,
I pledge to never ban you from my heart.
I strife for truth and know us united in truth;
so I ask you that I may walk my path,
wherever it may lead, with your blessing;
and that you may walk your path, wherever it may lead,
with my love accompanying you.
Truth is the sole food to nourish our love
Safi Nidiaye
The ZEGG-FORUM is a ritualized form of transparent communication for larger groups. One person, "the presenter" steps into the middle of the circle of the group and starts to express herself. It is like an existential stage, which includes the whole person with his/her physical and verbal expressions, his mind, his creativity and his feelings.
It is much more than a technique. ZEGG-Forum is a culture building process based on world views of high human and ethical values.
We developed Forum in 1978 to make all processes within a group in a longterm social experiment transparent and understandable for all involved. Since then we keep changing and expanding it. It was born from a desire for truth and healing, both personal and global. Forum creates an empathic social environment that supports us to stay present with all that is inside, however it may feel like. There is nothing wrong inside of me.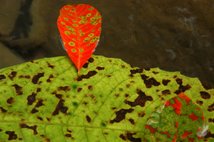 We work process oriented to reveal collective intelligence, strengthen our perception and trust among the participants. We create personal experiences, impulses for growth to unreavel my dream. Within a learning field all involved see themselves as learners.
The evolutionary change needs new leadership qualities. The necessary social competence is made up from two ingredients, the ability to benefit from conflict and the ability to cooperate. They seem to be contradicting abilities. The social competence we train is a balance between self realization and social competence.
We create cracks in the foundation of our conditioned live. Later the cracks will become gaps where new things can happen.